Hey!
Thanks for heading over to my website and nice to meet you. Here you'll find a little bit about me and why I decided to start my wellbeing business…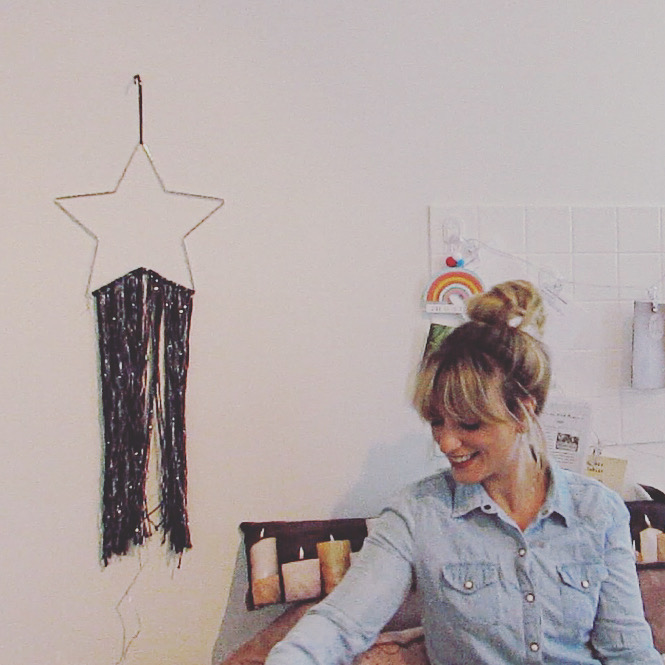 I started Body Equilibrium in November 2016 because I wanted to help people to move better.
Previously, I'd worked as a teacher and in marketing and content management and during this time, I saw first-hand the impact modern living has on our bodies and minds. Often people felt a number of physical problems such as achey backs and shoulders but more often than not, they complained more about feeling tired, stressed, and having low moods.
I very first discovered yoga when I was at university in Norwich; a friend took me to a class at the local Buddhist centre and I really enjoyed it. Fast forward a couple of years and I was working as a Head of English at a private school in central London. I regularly attended a yoga class in Canary Wharf where I was living, in order to help unwind my mind and body from all the commuting and it was at this time, I decided to do a yoga teacher training qualification just for my own self-development. I had also undertaken the majority of my Reiki training at this point as despite enjoying my job, I kept having this nagging feeling that something was 'missing' in my life. It's only now I can see that I was so involved with the fast-paced lifestyle I was living that my body, mind and soul were crying out for a gentler lifestyle.
I moved back to Northamptonshire a few years later and sadly, my yoga practice became almost non-existent. It was around this time that I started having lower back problems and seeing a physiotherapist. Nothing really seemed to be working, so I just assumed that it was going to be 'normal' for me to have backache, even though I was only in my mid twenties!
Over the years, my yoga practice has become an integral part of my life and yes, it has cured my lower back problems! At a yoga retreat in June 2016, I met a lady who was a sports massage therapist and I had that lightbulb moment where I realised that was what I wanted to do. On returning home, I immediately signed up to both the Level 3 and Level 4 courses with Premier Training International.
I work with people from all walks of life, from sportspeople wanting to improve their performance, to those suffering from aches and pains from working at a desk everyday.
After discussing your requirements, such as previous injuries, lifestyle, and exercise routines, I provide an individualised treatment plan. I believe in taking an holistic approach to fitness and wellbeing and have trained in a range of disciplines including sports massage, yoga and yoga therapy, pregnancy massage, and reiki. Quite often, my clients will come to me for sports massage but will then ask me about the different holistic therapies on offer. Let's face it, we all need a little more 'chill out' time our lives.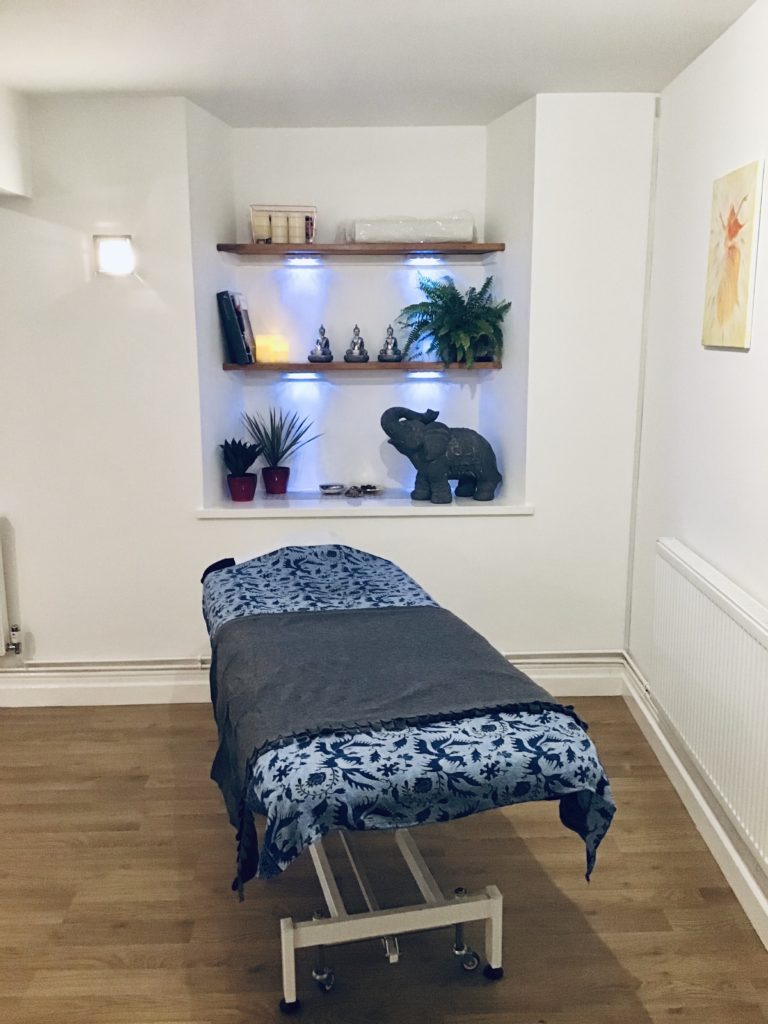 Having qualified as a yoga teacher in 2005, I have practised yoga for a number of years. Unlike many yoga teachers, I have a strong background in other sporting activities and disciplines, having completed the 2018 London Marathon (yes, it was a very hot day!), and being a keen gym goer. This knowledge has helped me so much when working with different individuals to support their training and rehabilitate injuries – I'm not just regurgitating what I've read in a book, I'm often talking from direct experience!
As time goes on, I have increased the range of holistic therapies I offer. I love how these different modalities can help people unwind and relax and address different issues they may be experiencing. I'm a fully qualified pregnancy massage and pre and post natal yoga teacher and feel truly blessed to be able to help ladies through this exciting time in their lives. Having had my own little boy in August 2020, I can personally vouch for the benefits of yoga and mindfulness during pregnancy and as part of my post-natal recovery.
September 2019 saw me finally setting up my own base and transitioning my business to Body Equilibrium Wellbeing. My wellbeing clinic space is absolutely beautiful (yes, I am a little biased!) and, whilst bijou, it has some incredibly healing and relaxing vibes. Those of you interested in sustainability will also be happy to know that much of the furniture and decoration was either gifted to me, second-hand, charity shop finds or upcycled. There are pieces of art done by myself and local, very talented artists in the space too so it really feels like a labour of love within our community. I've also welcomed some other teachers into this space and hope to keep growing our wonderful little community further.
I'm embracing a more natural approach to wellbeing; I'm a doTERRA wellbeing consultant and use doTERRA products in all aspects of my practice. If you would like to purchase your own oils, head over to my shop page or get in touch to discuss getting your own wholesale account.
Outside of my wellbeing work, I enjoy spending time with my gorgeous little family, watching films, listening to David Bowie, drinking tea, reading books and worshipping the sunshine.
Please do get in touch for a chat.
Robina x
Qualifications
If you're one of those people who enjoys reading long lists of qualifications (I know I do!), I've listed mine below. However, if you really want to know how good I am at my job, why not read my testimonials or give me a call.
*Yoga Teacher (Hatha Yoga) – BSY – October 2005
*Professional Stress Consultancy Diploma – Associated Stress Consultants – July 2006
*Usui-Tibetan Reiki Master Teacher – Peaceful Living – November 2012
*Level 3 Diploma Sports Massage Therapy – Premier Training International – October 2016
*Level 4 Certificate Sports Massage Therapy – Premier Training International – March 2017
*Sports Taping and K Taping – Tape to Perform – March 2017
*Myofascial Cupping – Cotswold Academy – March 2017
*Hot Stone Massage – OfCourse – April 2017
*Indian Head Massage Diploma – OfCourse – April 2017
*Dry Needle Acupuncture – Sports Therapy UK – April 2017
*Yoga Therapy Diploma – BSY – June 2017
*RockBlades (IASTM) – RockTape UK – October 2017
*Restorative Yoga Teacher (50 Hour) – Whitespace Studio – March 2018
*Pre- and Post-Natal Yoga Teacher (Distinction) – BSY – June 2018
*Pregnancy Massage – Mama Baby Bliss – June 2018
*Level 2 Certificate in Gym Instruction – NASM – October 2018
*Women's Fitness Specialist – NASM – February 2020
*Level 3 Certificate in Personal Training – NASM – March 2020
*Level 4 Corrective Exercise Specialist – NASM – June 2020
*Group Personal Training Specialist – NASM – July 2020
Facial Massage & Skincare – The Beauty Academy – June 2021
Reflexology – The Beauty Academy – September 2021
Oh and in case you're interested, I also have a BA (Hons.), an MA in Literature (Distinction), a PGCE and Qualified Teacher Status (QTS).
I am a member of:
Next Steps…
Get in touch today to book your appointment Get in Touch