UPCOMING YOGA EVENTS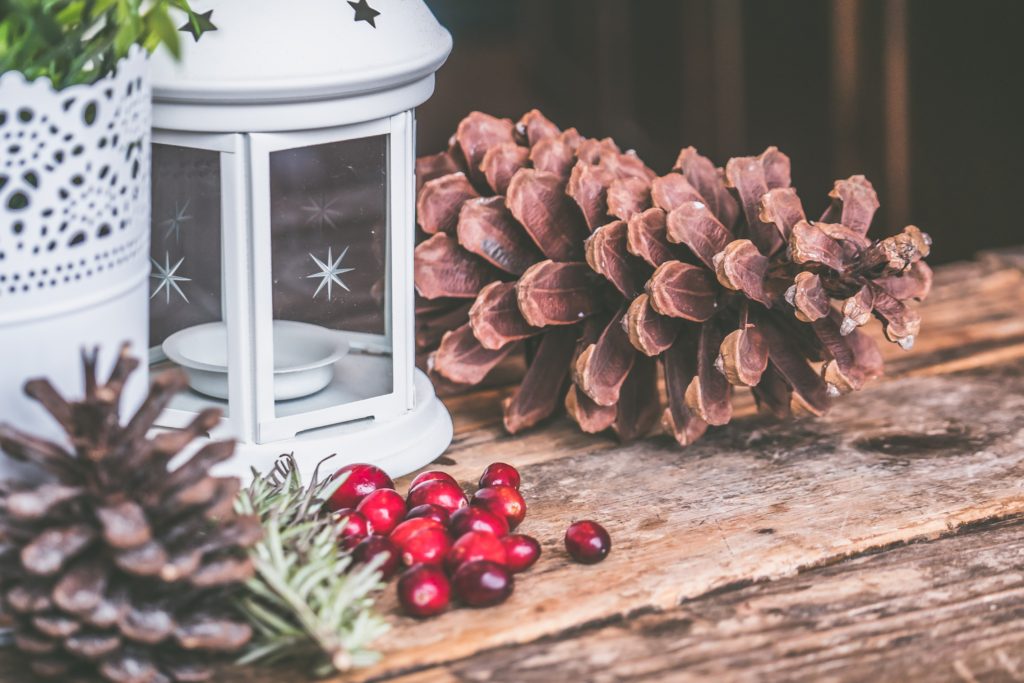 Winter Solstice Festive Yoga & Meditation Day Retreat
15TH DECEMBER 2018

With just over a week to go until Christmas, celebrate those hours of daylight in time for the Winter Solstice...
With all the rushing around of the festive season, what better time to get cosy, celebrate Christmastime, and spend a day doing yoga and meditating with like-minded people?
Our day retreats have been really popular and this is the last one for 2018!
The retreat starts at 10am with a short meditation before moving into a hatha yoga class, designed to wake up the body and mind. After a coffee break, we will spend some time discussing the Winter Solstice and celebrate the end of the year, by doing a guided meditation and undertaking a spiritual, mental and physical audit in preparation for the new year.
After lunch, we will relax and recharge our bodies and minds with a wonderful restorative yoga session, followed by a period of deep relaxation before it's time to close and head home.
This is a thoroughly restful and peaceful day and will allow you the space to indulge your minds, bodies and spirits - all without the hefty price tag of a weekend retreat and on your own doorstep!
The day is suitable for all levels, including those who have never meditated or done yoga before. All you will need is a bottle of water, a yoga mat if you have one (I have some spares), blankets and a pillow or cushion.
Tea, coffee and light snacks will be provided.
You will also get a goodie bag of treats to take home.
Location:
Watford Village Hall,
Station Road,
Watford,
NN6 7UY
Time:
10am-3pm
Cost:
£35 Early Bird
£40 Regular
BOOKING ESSENTIAL - PLACES ARE LIMITED


RESTORATIVE YOGA EVENINGS
DECEMBER RESTORATIVE EVENING: Sunday, 2 December, 2018   
7pm - 8:30pm

THE RESTORATIVE EVENINGS ARE NOW BACK FOR THE AUTUMN/WINTER...
WANT TO DESTRESS, RELAX AND RECHARGE AT THE WEEKEND?
Join us for a lovely, restful Restorative Yoga Evening by candlelight...
It's quite typical to spend your weeks and even your weekends, rushing about trying to get loads of things done and feeling utterly exhausted at the end of it all. Even our exercise routines can be so fast-paced that they place added stress upon our bodies. Restorative Yoga gives you an antidote to this fast-paced way of living and encourages you to slow down, rest and recharge.
What is Restorative Yoga?
Restorative yoga is a practice designed to help reduce stress and anxiety, and to help promote relaxation, wellbeing and healing. Unlike the more dynamic forms of yoga, Restorative Yoga keeps the body supported, relaxed, comfortable and warm.
Props are used to support and relax the body and these include blankets, cushions, bolsters, eye pillows and even chairs and walls. The body is held in a certain way so that the relaxation response is invoked. By taking the weight of stress off the body, the body can find its way back to a state of balance. Restorative poses are held for long periods of time in order to allow these changes to take place
So, if you are struggling to relax or are feeling stressed, this could be just what you need to end the week!
Location:The Band Hall, Daneholme Avenue, Daventry, Northants, NN11 0PN
Cost: £10 (includes small snack)
BOOKING ESSENTIAL - PLACES ARE LIMITED


GIN YOGA - GET IN THE FESTIVE SPIRIT!