Yoga

Attending a group yoga class is a great way to find out more about the practice of yoga.  Classes are suitable for complete beginners through to those with more experience.  Classes offer a range of different asanas (postures) and movements.  Modifications and variations are offered to to make the class more or less challenging depending upon your physical ability.
Yoga is most definitely not just for the 'bendy' people out there; everyone can benefit from starting a yoga practice.
Our yoga classes combine a variety of flow-based postures that help build your strength, balance and core strength.  Each session culminates with a savasana session (relaxation), where students are encouraged to relax and recharge before continuing with their day.
For those not yet ready to start a yoga class, we offer one-to-one tuition in your own home – rates available upon enquiry.
We also run different yoga events and yoga parties, so please keep an eye out for upcoming sessions.
Yoga classes are held at locations in Daventry and the surrounding villages.  Classes are bookable in 8 week termly blocks, costing £40 (pro-rata if you join mid-term).•
Limited drop-in spaces are also available at a cost of £6 per class.  These need to be booked and paid for in advance.•
We also offer a loyalty scheme for class attendance.
•As the back to basics class on a Friday night is a smaller, more personalised session, the investment  is £7.50 per class.  A block of 8 can be purchased for £52.
If you'd like to find out more about yoga and group yoga classes, get in touch for a chat.
Yoga Classes
Tuesdays 6pm-7pm @ Daventry Methodist Church, Golding Close, Daventry, NN11 4FH – open flow class, beginners welcome. Spaces are limited – booking essential.
Thursdays 6:30pm-7:30pm @ Watford Village Hall, Station Road, Watford, Northamptonshire NN6 7UY – open flow class, beginners welcome. Spaces are limited – booking essential.
Fridays 6pm-7pm @ The Band Hall, Daneholme Close, Daventry, Northamptonshire, NN11 0PN – back to basics, beginners welcome, spaces limited to 12 – booking essential.

UPCOMING YOGA EVENTS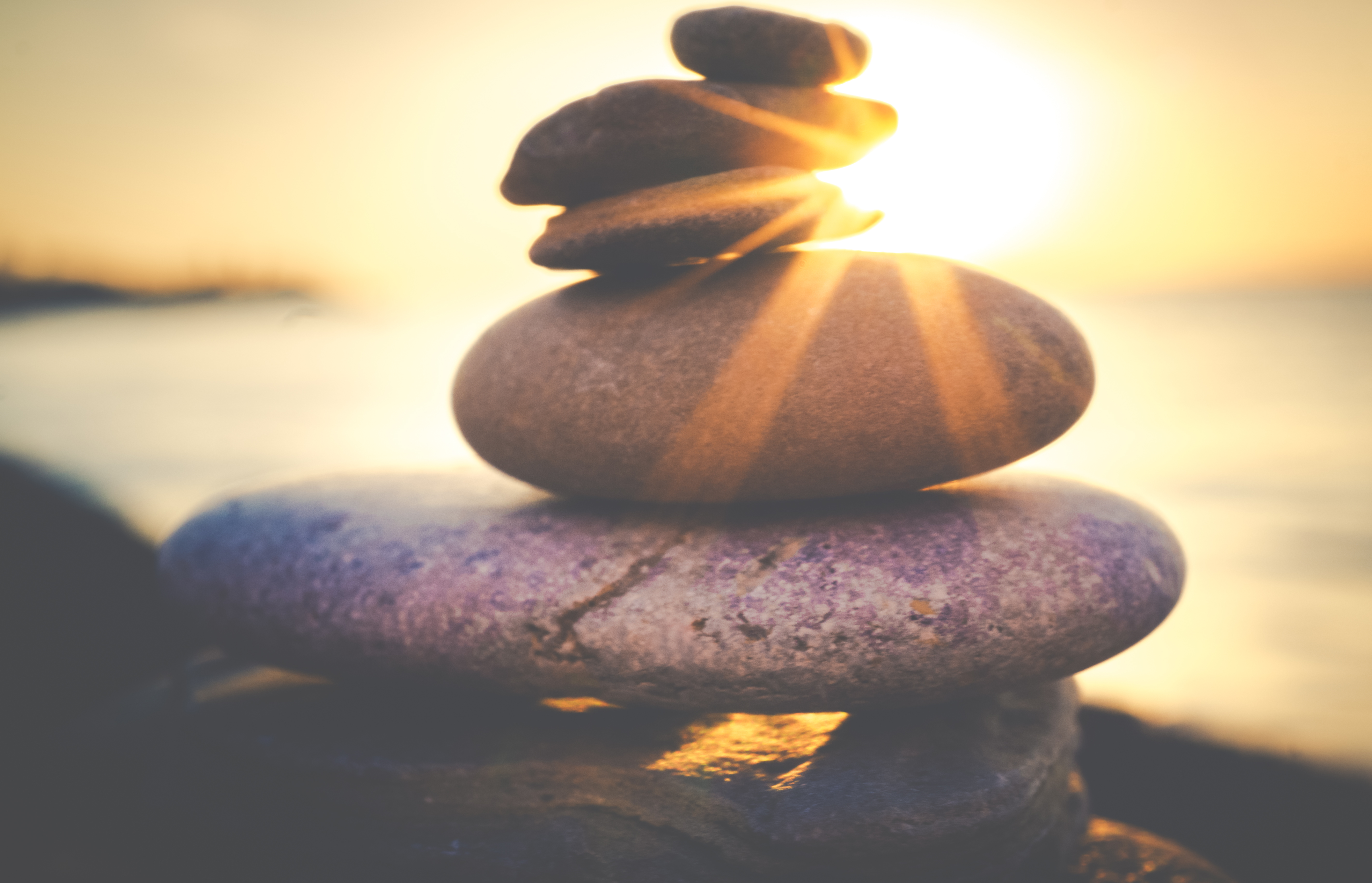 RESTORATIVE YOGA EVENING 13TH MAY 2018

It's quite typical to spend your weeks and even your weekends, rushing about trying to get loads of things done and feeling utterly exhausted at the end of it all. Even our exercise routines can be so fast-paced that they place added stress upon our bodies. Restorative Yoga gives you an antidote to this fast-paced way of living and encourages you to slow down, rest and recharge.
What is Restorative Yoga?
Restorative yoga is a practice designed to help reduce stress and anxiety, and to help promote relaxation, wellbeing and healing. Unlike the more dynamic forms of yoga, Restorative Yoga keeps the body supported, relaxed, comfortable and warm.
Props are used to support and relax the body and these include blankets, cushions, bolsters, eye pillows and even chairs and walls. The body is held in a certain way so that the relaxation response is invoked. By taking the weight of stress off the body, the body can find its way back to a state of balance. Restorative poses are held for long periods of time in order to allow these changes to take place
So, if you are struggling to relax or are feeling stressed, this could be just what you need to end the week!
Location:
The Band Hall
Daneholme Close
Daventry
Northamptonshire
NN11 0PN
Time:
7pm-8:30pm
Cost:
£10
Please bring a couple of blankets, a pillow or cushion, layers (as you may warm up or feel cold!) and water. If you have your own mat bring that, otherwise I can lend you one.
Lavender eye pillows can be purchased on the night or beforehand at a cost of £5.
Great for beginners – no prior yoga experience is required!
Call 07494 100165 or email info@bodyeq.co.uk for more info and to book your place.  BOOKING ESSENTIAL – PLACES ARE LIMITED