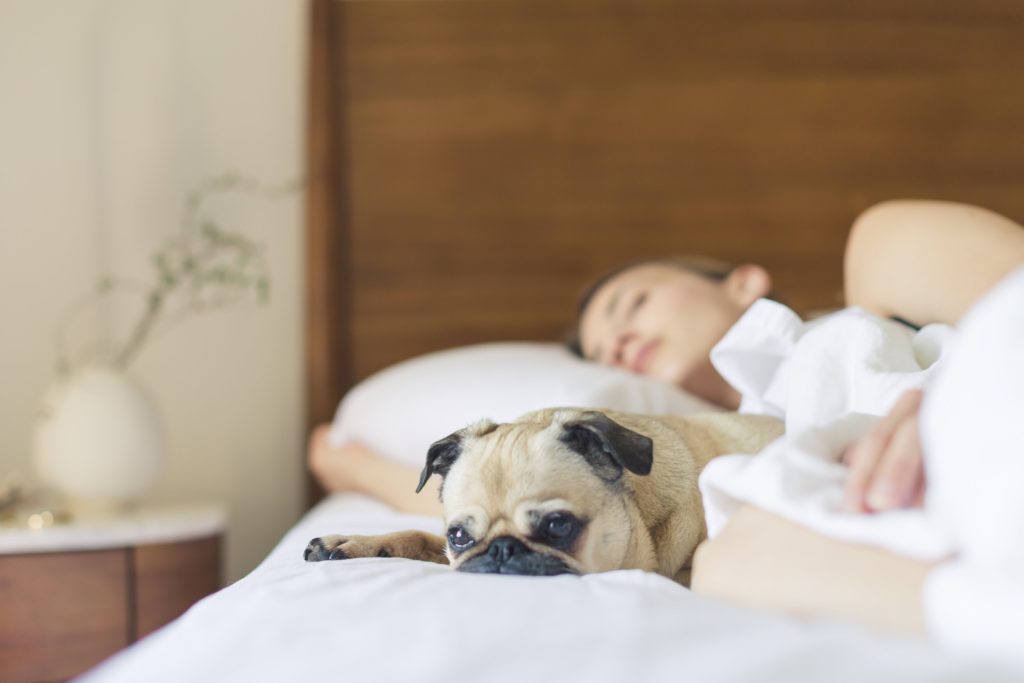 You may well have come across may different types of yoga – from hatha to ashtanga, restorative to hot yoga…but have you ever thought about incorporating the practice of yoga nidra into your daily life? If not, then read on to find out why you should.
Yoga nidra is a gentle form of yoga and is suitable for anyone to practise. It is essentially the practice of 'yoga sleep' and, as such, just requires you to lie in savasana (corpse pose) and relax. There are no strong poses or fast flows, you really do just lie on the floor and experience a state of deep relaxation. For those who struggle with more active forms of yoga, this really is yoga for every body.
You won't need loads of expensive equipment and you'll probably find everything you need already in your house. You're basically going to lie down and rest, so think pillows, blankets, a mat, and maybe even a sleeping bag to stay really warm and cosy!
If you suffer from stress and/or a busy life, yoga nidra is a practice that will enable you to stop, rest, and recharge like no other. In a similar way to meditation, yoga nidra enables you to find peace and relaxation, and it really doesn't matter if you fall asleep. It is thought that a 30 minute yoga nidra session is equivalent to 2-4 hours of normal sleep, so if you are struggling with insomnia, yoga nidra may help.
It's really easy to add yoga nidra into your daily life. You can practise it for as little as 5 minutes right up to an hour. You don't need a massive catalogue of yoga poses or knowledge, you just need to find a quiet space and to relax.
Ready to try a class? Check out or yoga nidra session on 4 March 2019, 8:15-9:15pm. We'll be creating a lovely, relaxing environment with candle light and essential oils. So, bring your cosiest blankets and come and see what it's all about!
You can book your place here.