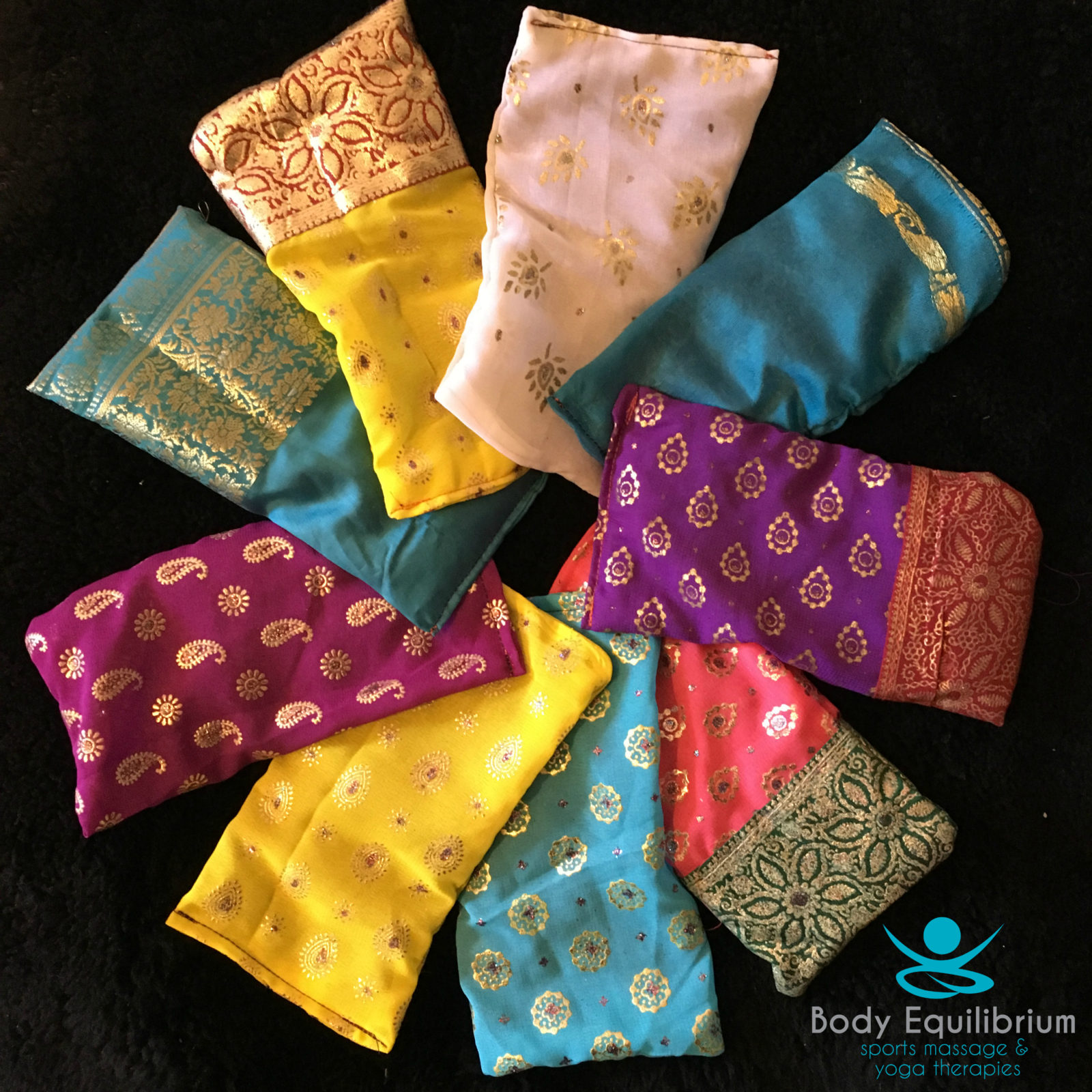 Eye pillows are often used at the end of a yoga class during savasana. They are usually placed over the eyes, to shut out the light and help aid relaxation. The pillows can be filled with flax seed, rice, linseed or even light beans or peas, which means that the pillow can easily mould itself to the shape of the face. The pillows generally contain lavender seeds to help soothe the mind and body.
You may also find your eye pillow has the following benefits:
use it before sleep to aid relaxation and improve sleep quality
it can help with inner focus during meditation
use it to help rest and soothe tired eyes
place it over the forehead to help relieve any tension or stress
The range of pillows pictured are for sale directly from Body Equilibrium. They are made from sari fabric and contain French lavender and linseeds. Pillows cost £5 each.
Colours available are:
1 x magenta/green stripe
2 x yellow, one with red and gold stripe
2 x purple, one with red and gold stripe
1 x silver grey
3 x turquoise, one patterned and 2 plain with gold stripe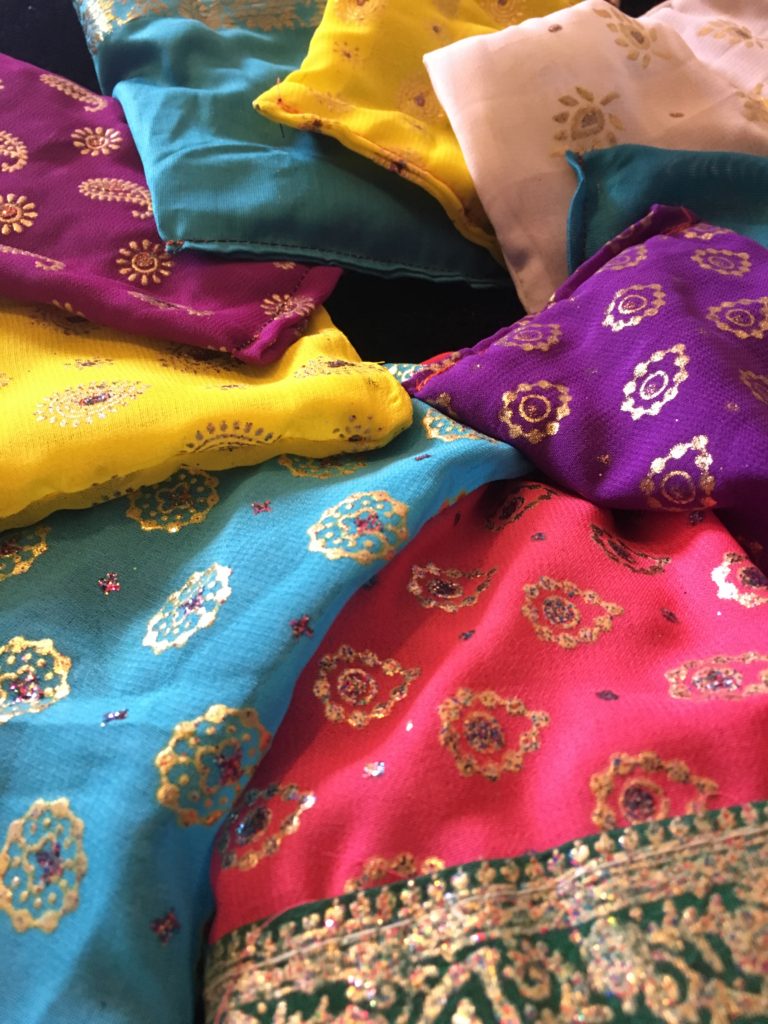 If you would like to purchase a pillow, please contact me via 07494 100165 or info@bodyeq.co.uk. Pillows can be collected from the weekly yoga classes.